Co- Founder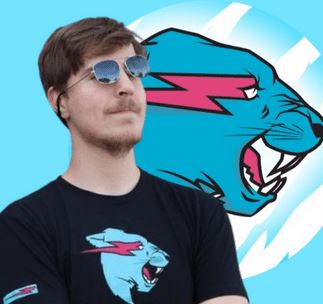 JIMMY DONALDSON
MRBEAST & MRBEAST BURGER
FacebookTwitterTencent-weiboTwitter-squareYoutubeYoutube-squareYoutube-squareYoutube-squareYoutube-squareYoutube-squareYoutube-squareHamburgerInstagramLinkedinTiktokSnapchatSnapchat-ghostTwitchDiscordGamepadReddit-alienRedditLinkWordPress-simpleShopping-bag
MrBeast is a renowned philanthropist and YouTube personality known for his entertaining videos and acts of generosity. He has gained a massive following through his unique challenges and large-scale donations.
MrBeast Burger, his virtual restaurant venture, has expanded globally, offering charitable dining experiences. His impact on the online community and dedication to making a positive difference continue to inspire millions.
Main Crew Members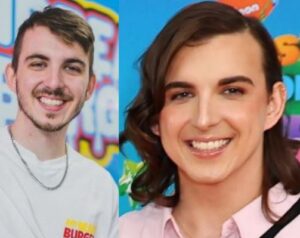 Kris Tyson (formerly Chris Tyson)
ONE OF THE OLDEST BEST FRIEND OF MRBEAST
FacebookTwitterTencent-weiboTwitter-squareYoutubeYoutube-squareInstagramTiktokSnapchatWordPress-simple
Kris Tyson (formerly Chris Tyson) is a YouTube personality who is known for being the co-host of the MrBeast YouTube channel. She has appeared in most of the videos alongside Jimmy Donaldson, and has participated in a lot of the challenges and prank videos MrBeast makes. She is also the main host of the channel "Beast Reacts" (formerly BeastHacks).
Kris was born in North Carolina in 1996 and has been friends with Jimmy since childhood. They met in elementary school and quickly became inseparable. Kris has always been a bit of a prankster, and she often used to pull pranks on Jimmy. However, they also have a lot of genuine love and respect for each other.
Kris came out as transgender in 2023. She announced the news in a video on her personal YouTube channel. In the video, she talked about her gender identity and how she had been feeling for a long time. She also said that she was grateful for the support of her friends and family.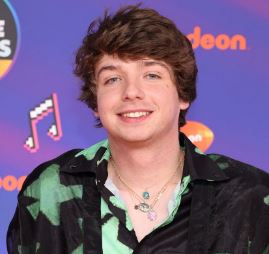 KARL JACOBS
YOUTUBER, GAMER
FacebookTencent-weiboFacebook-squareFile-videoTwitterYoutubeYoutube-squareYoutube-squareYoutube-squareInstagramTiktokTwitchSpotifyWordPress-simple
Karl Jacobs is a popular content creator known for his association with the YouTube channel MrBeast. He gained prominence through his appearances in videos produced by MrBeast, a well-known YouTuber and philanthropist.
Karl Jacobs quickly became a fan-favorite due to his engaging personality and comedic presence. Karl Jacobs first gained attention in the Minecraft community, where he collaborated with other popular Minecraft YouTubers, including Dream, Sapnap, and GeorgeNotFound.
His participation in Dream's Minecraft Championship series and various Minecraft challenges further solidified his popularity and helped him grow his own following.
Outside of Minecraft content, Karl Jacobs has also been involved in charitable initiatives orchestrated by MrBeast.
This includes being part of massive philanthropic events like "The Creator Games" and "Last to Leave" challenges, where participants compete for significant sums of money to be donated to various causes.
CHANDLER HALLOW
YOUTUBER, GAMER
Chandler Hallow is known for his funny moments and comedic presence within the MrBeast squad.
He is often featured in videos alongside MrBeast and the rest of the crew, participating in various challenges, philanthropic endeavors, and entertaining content.
His contributions have helped make the MrBeast channel a popular destination for viewers seeking entertaining and engaging content on YouTube.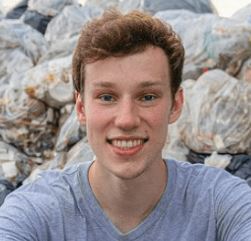 NOLAN HANSEN
YOUTUBER, GAMER
TwitterTencent-weiboYoutubeInstagramTiktokDiscord
Nolan H. Hansen, born on June 1, 1998, is an affiliate of MrBeast and has been associated with the popular YouTube channel. He is also a social media personality who gained popularity on YouTube.
While he used to appear on MrBeast's channel. It appears that Nolan Hansen's involvement with MrBeast's channel has given him recognition and opportunities to connect with a wider audience.
He initially appeared in a video titled "I Spent $1,000,000 on Lottery Tickets" and gradually became a more recurring member on MrBeast's channels. As of late 2021, he is considered the 5th main member of the Beast Gang.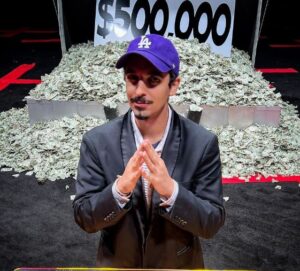 TAREQ MONJED EDRIS SALAMEH
CAMERAMAN + A KEY MEMBER OF THE MRBEAST CREW
Tareq Monjed Edris Salameh is a key member of the MrBeast crew, known for his exceptional camerawork and comedic talents.
As the head cameraman, Tareq captures thrilling moments, participates in challenges, and performs stand-up comedy alongside MrBeast. Notably, Tareq earned $100,000 from a video titled "If You Click This Video I'll Give My Friend .001$," which he plans to give to his parents.
He is part of the close-knit Beast Gang, collaborating with other YouTubers associated with MrBeast. Tareq's contributions and philanthropic endeavors have made him an integral part of the channel's success.
Mr Beast Girlfriend (Current)
THEA BOOYSEN
YOUTUBER, GAMER, AUTHOR (THE MARKED CHILDREN)
TwitterTencent-weiboYoutubeYoutube-squareInstagramTiktokDiscordTwitchLinkedin-inAmazonWordPress-simple
Thea Booysen, a Twitch streamer, is rumored to be dating MrBeast, whose real name is Jimmy Donaldson, the most-followed YouTuber in the world.
The rumors about their relationship started circulating in October 2022. Thea Booysen herself confirmed the rumored relationship during an interview on the "Wide Awake Podcast".
She mentioned that dating MrBeast has felt "like a movie" and revealed that he asked her a list of questions when they first met to determine compatibility.

Mr Beast Ex-Girlfriend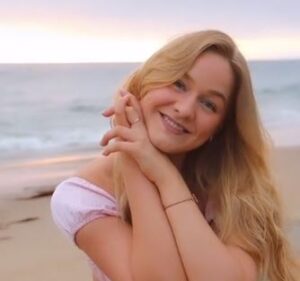 MADDY SPIDELL
YOUTUBER, TIKTOKER
TwitterTencent-weiboYoutubeInstagramTiktok
Maddy Spidell is an American YouTuber who was previously in a relationship with MrBeast, a popular YouTuber known for his philanthropic and attention-grabbing videos.
They began dating in June 2019, and their relationship was confirmed after Maddy tweeted about it. However, both Maddy and MrBeast chose to keep their relationship private and away from social media.
There is information suggesting that Maddy and MrBeast broke up in 2022. Maddy posted a photo on her Instagram story in July 2022 where she was seen enjoying a vacation with another guy, indicating that she and MrBeast were no longer together.
Former Crew Members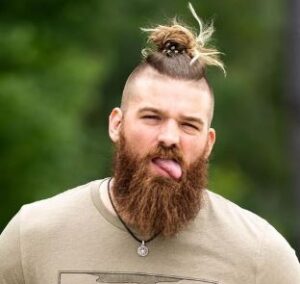 JAKE THE VIKING
YOUTUBER, INFLUENCER
TwitterYoutubeInstagramTiktokTwitch
Jake The Viking is a popular YouTube personality known for his paranormal investigations, vlogs, and association with MrBeast in the past.
He has gained a significant following on his YouTube channel, and recently, he has also ventured into the world of boxing with his participation in a match against Malcom Minikon.
Additionally, it is noted that Jake The Viking has been dating model Shelby Dueitt since November 2018.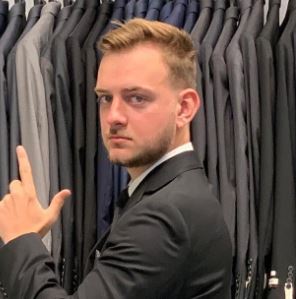 GARRETT RONALDS
TwitterInstagramTiktokTwitchDiscord
Garrett Ronalds was a former member and affiliate of the MrBeast crew, prominently featured in their videos and winning prizes in various challenges. While he left the crew in 2020, he continued his involvement in video production alongside MrBeast's brother (Mr bro).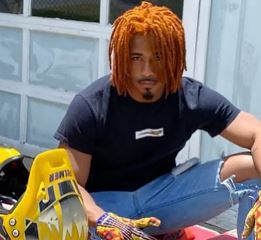 MARCUS PEARSON
Marcus Pearson's departure from MrBeast's team has become a subject of intrigue and controversy.
With his termination shrouded in mystery, speculations emerged, suggesting drug-related issues or the economic recession as potential causes. Pearson's subsequent accusations against MrBeast, ranging from creating the coronavirus to alleging racial discrimination, further deepened the mystery.